YEP: Youth Education Programme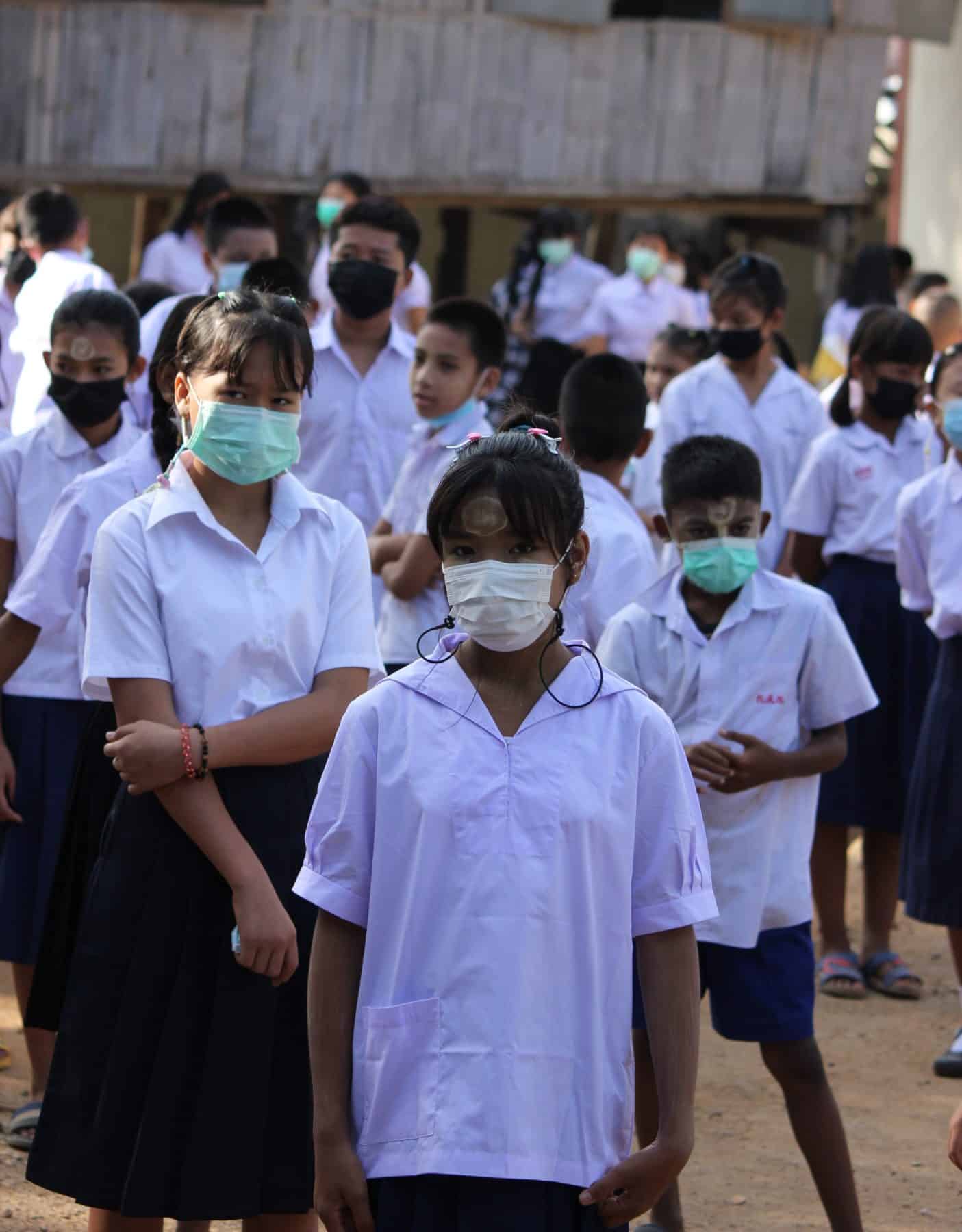 Through the Youth Education Programme, youths across Thailand will be given a clear pathway to a better life for both themselves and their families. YEP will support the family to enable their children to access a wide range of vocational educational opportunities. This ranges from hairdressing school, auto mechanic apprenticeships, restaurant training and many others, without having to move away from their families.
YEP will give them excellent chances of securing employment, and allow them to build up great careers for themselves, enabling them to better support their families.
By donating £26 per month, you will enable a young person to enter further education and support their family with:
Family support (i.e. dry food)
Support to access vocational education centres or training
Career guidance and mental health counselling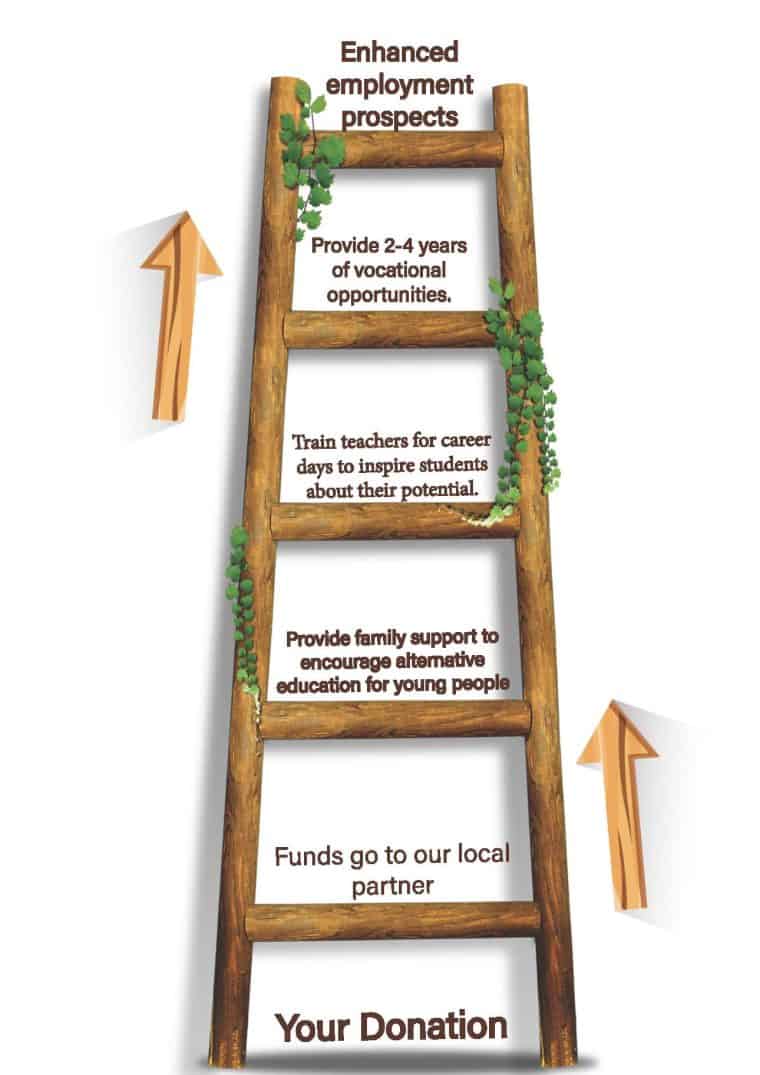 SEED: Safe, Equal & Enabling for Children with Disabilities
38% of children with disabilities never go to school (UNICEF Thailand).
Through the SEED programme, children with disabilities and their families will be able to attend school, participate fully in society and lead a dignified and productive life. SEED will support children with disabilities by allowing their parents to work without being forced to leave their children alone at home. Teachers will also be provided with further training in how to better support children with disabilities. This, in conjunction with physiotherapy to lessen their symptoms, will give the children the ability to live a more fulfilling life.
By donating £26 per month, you will support a family with:
Livelihood support; (i.e. dry food)
Parents' support network
Rehabilitation training & Physiotherapy
Teacher training to support children with disabilities and children with special educational needs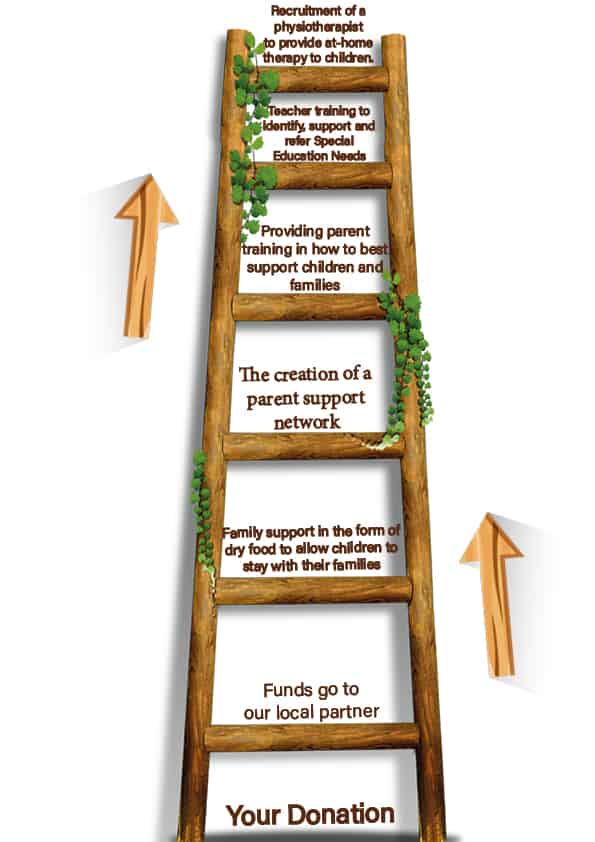 What is Sponsorship?
Programme sponsorship is where you provide monthly support to our programmes in Thailand. Programme sponsors receive updates and success stories on our overall results in the country.
FAQs
Why become a sponsor with Safe Child Thailand?
Safe Child Thailand has been supporting at-risk children & families across Thailand for over 40 years. We have provided support in education, health, family strengthening, child protection and support for children with disabilities over these years. Our projects have benefited over a hundred thousand children & families. Safe Child Thailand has a long track record of supporting Thailand, and we don't plan on stopping now!
How much does it cost to sponsor a programme?
Becoming a sponsor for either the YEP or SEED programme will only cost 87p a day or £26 a month.
Your sponsorship is truly an investment in children's lives and futures!
Every 5 years Safe Child Thailand will review the programme to ensure the best outcome for each child.
.
Safeguarding children and young people are at the heart of everything we do, which is why we have well-established systems in place to ensure the children we work with are protected.
.
Safe Child Thailand works in the following provinces: Chonburi, Chiang Mai, Nong Kai, Tak, Rayong and Bangkok.
.
You will receive updates on the programme every 6 months.
.
Yes, if you wish to sponsor both of our programmes you are, of course, able to sponsor both.
.
The sponsorship costs £26 a month or £312 a year.
.
Yes. If you would like your sponsorship to be Gift Aided, please select this option when making your donation on the Just Giving page. There is no need to fill out any other paperwork for Safe Child Thailand to collect the Gift Aid!
.
Yes, if you pay more than the 20% basic tax rate you are eligible to deduct your sponsorship contributions from your tax.
.
20% of the money collected through the programme sponsorship will cover operational costs to grow the programme, allowing Safe Child Thailand to help more families.
.
We do understand that sponsors' situations change, and there may be any number of reasons why you have to end your support. If you do decide to stop sponsoring, please contact us personally as well as cancelling your Direct Debit with your bank. If you're struggling to keep up with the sponsorship payments, there are a number of ways we may be able to support you, so please let us know.
.
We have many donation opportunities that do not require a monthly commitment. You can make a donation to Safe Child Thailand at any time and for any amount.
.