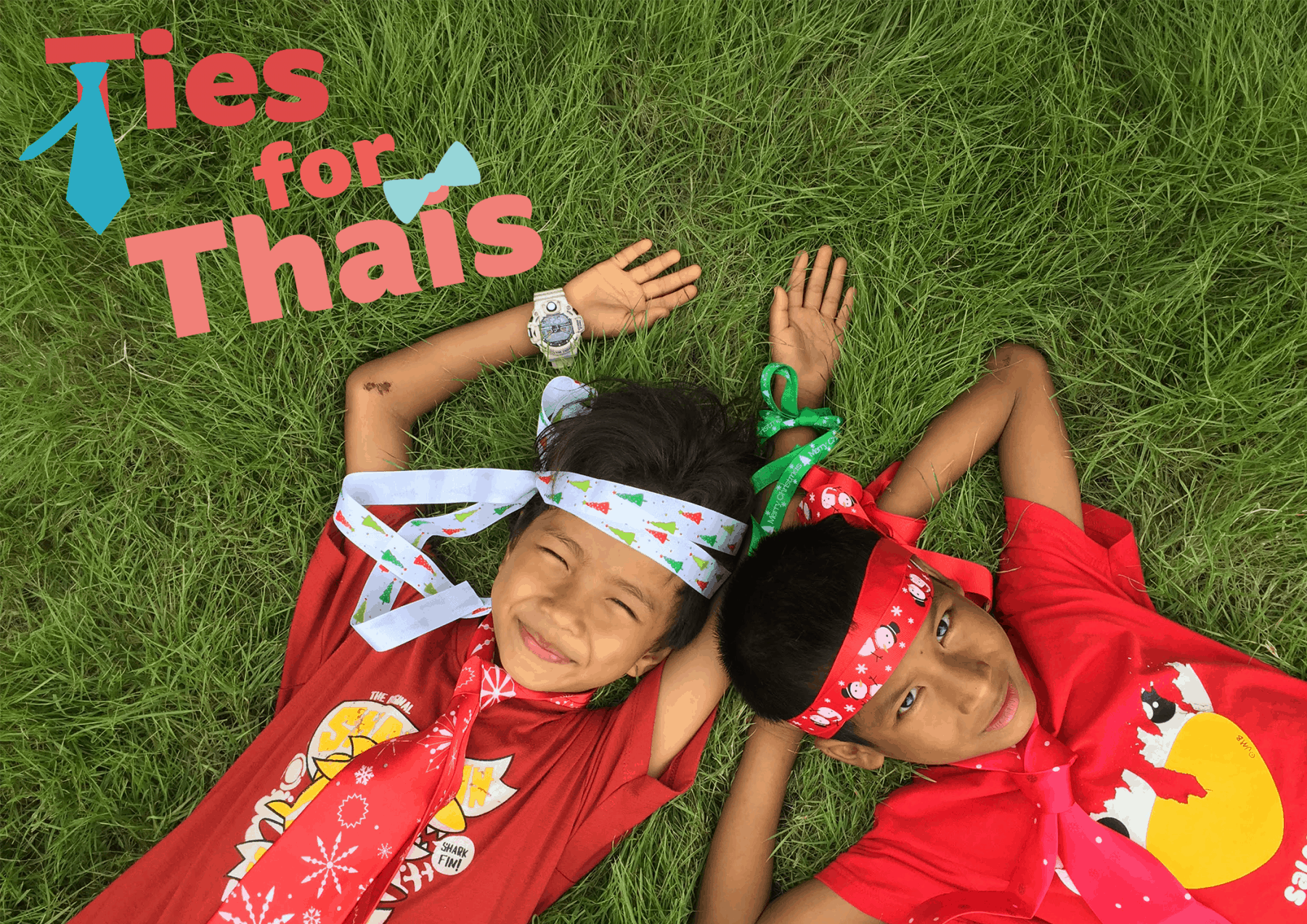 Ties 4 Thais is a brand new fundraising day on Wednesday, November 25th 2020, designed to bring your school together to raise money for vulnerable children in Thailand.
How does it work?
Sign-up to take part and download your Ties 4 Thais Poster below. Invite your students to donate £1 each to express themselves in a bright and individual way using ties. Neck ties, bow ties, hair ties! Anything goes!
Where does the money go?
Safe Child Thailand is a small charity that works with local partners in Thailand to keep children safe from harm. We have ensured hundreds of thousands of children enjoy their right to a secure home, an education and vital medical care.
The money your class raise will ensure that vulnerable children in Thailand can receive the education they deserve.